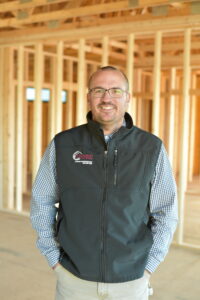 Ryan Fremont- 
President and CEO
Since 2014, Ryan has been developing his craft as a custom home builder. Beginning as a tiler and trimmer gave Ryan a clear understanding of the importance of building a plumb and true home, and he takes pride in building the tightest and most energy-efficient home possible for FCH clients. With meticulous attention to detail, high expectations for quality craftsmanship, and a true love for the process of turning dreams into dream homes, Ryan has found his niche building custom homes for clients throughout the Black Hills area.
Favorite Part Of The Process
Cultivating relationships with clients, subcontractors, and suppliers.
Thorough with both process and product, Jadon has been building since he started spending summers in Spearfish when he was 16. Now full-time as the site manager for Fremont Custom Homes, Jadon's role includes working with clients through the estimating process, materials selection, and day-to-day details on-site. When not living the dream on FCH jobsites, Jadon pursues outdoor adventures of all types.
Favorite Part Of The Process
Beating efficiency goals!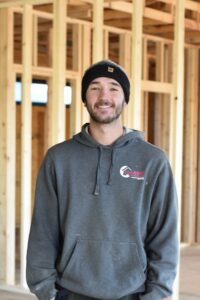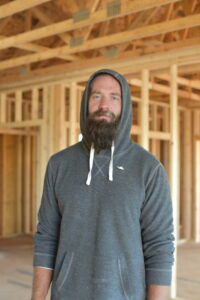 Charles joined the FCH team in 2019. A true craftsman with creative ideas and the skill to bring ideas to fruition, Charles leads the framing crew with humility and humor. Charles is also the dad of two awesome sons, and he does weightlifting and custom woodworking in his spare time.
Favorite Part Of The Process
An avid outdoorsman and out-of-the-box thinker, Tyler has found a love for framing custom homes. With a wide range of experiences prior to framing, Tyler is great at keeping his eyes on the big picture while also attending to each individual detail. A Maine native used to cloudy skies, he now spends as much time as possible seeking wellness and adventure in the South Dakota sunshine.
Favorite Part Of The Process
Finding effective solutions.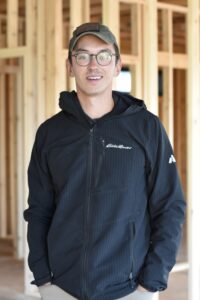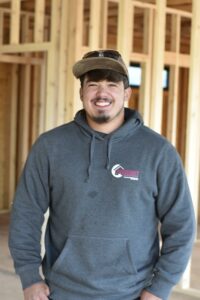 A recent graduate of Western Dakota Tech, Eli brings energy and enthusiasm to FCH jobsites. Eli has a willingness to try anything, works hard to achieve goals, and keeps a positive attitude in all things. In his free time Eli creates custom welding projects, mentors youth, and enjoys the great outdoors.
Favorite Part Of The Process
Sonny brings over a decade of siding experience to the FCH team. Efficient, independent, and attentive to details, Sonny is a strong leader and trainer for new members to our siding crew.
Favorite Part Of The Process
The satisfaction of a job well-done.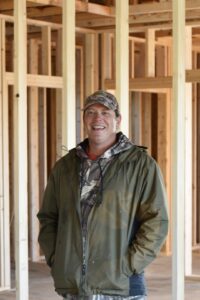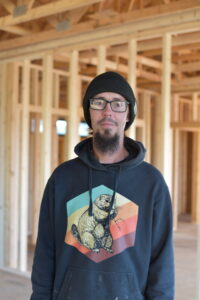 Zackery is new to the Fremont Team- Bio coming soon!
Favorite Part Of The Process