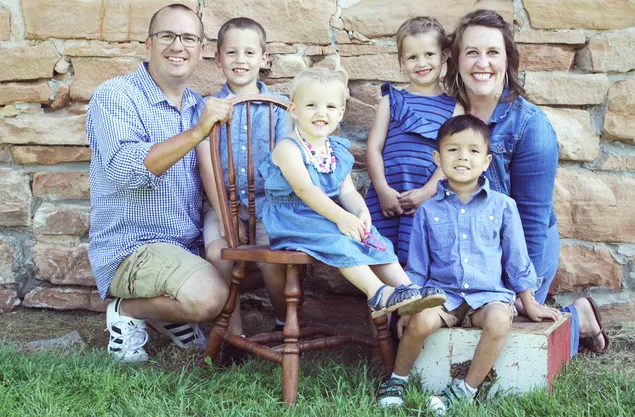 Local, Family Owned, Trustworthy.
We're Ryan and Carrie Fremont, owners of Fremont Custom Homes.
We were born and raised in the beautiful Black Hills of South Dakota, and are now raising our family here. We love this area and would love to build for you.
We pride ourselves on quality craftsmanship, meticulous attention to detail, accurate estimates, and flexible scheduling. As the owner and general contractor, Ryan works at your project from start to finish. Choosing Fremont Custom Homes to complete your project means working closely with the owner to bring your vision to life. You can feel confident knowing you and your project will receive personal attention for a pleasant, personalized building process.
A successful building project is achieved through clear communication, tidiness, honesty, and a complete commitment to helping you realize your vision. You dream it. We build it.
We specialize in residential projects. We are not taking any commercial construction projects at this time.
We love walking our clients through every step of the journey. We know how many decisions there are to make in this process, and we're excited to help you enjoy every part of it!
Phase 1: Pre-Construction
Phase 2: Design/Build
Phase 3: Construction
Phase 4: Post Construction
Phase 1: Pre-Construction
This is first contact and the very beginning stages of the process. We have the initial meet and greet, and we discuss what you are looking for in a new home. We talk about the build site and what you want in a new home so we can assist you with the next step in the process, the design/build phase.
Phase 2: Design/Build
Phase 3: Construction
Phase 4: Post Construction